Frank J. Bisignano
Chairman of the Board, President and Chief Executive Officer
Frank Bisignano is Chairman of the Board, President and Chief Executive Officer of Fiserv, Inc. (NYSE: FI), a global leader in financial services and payments technology solutions for financial institutions, businesses and consumers. The company serves clients in more than 100 countries, is one of Fortune® World's Most Admired Companies™, and was named among the World's Most Innovative Companies by Fast Company in 2021 and 2022.
Bisignano joined Fiserv in 2019 through the acquisition of First Data, where he was Chairman and Chief Executive Officer. At Fiserv, he initially led the company's day-to-day operations as President and Chief Operating Officer before assuming the role of Fiserv Chief Executive Officer in July 2020. He became Chairman of the Board in May of 2022.
During his tenure at First Data, Bisignano transformed the 48-year-old company from the world's largest traditional payment processor into a technology innovator, industry collaborator, and commerce enabler for the 21st century. He also led its $2.6 billion initial public offering in 2015, the largest U.S. IPO of the year.
Before joining First Data, Bisignano served as Co-Chief Operating Officer and Chief Executive Officer of Mortgage Banking at JPMorgan Chase & Co. With more than 30 years of executive leadership experience in banks and global financial institutions, Bisignano also served in multiple leadership positions at Citigroup, including Chief Administrative Officer and Chief Executive Officer of the company's Global Transaction Services unit.
Among a number of non-profit commitments, he serves on the boards of the National September 11 Memorial and Museum, the Mount Sinai Health System, and The Battery Conservancy; and is a member of Business Roundtable, a U.S.-based association of CEOs who use public policy to promote a thriving economy and expanded opportunities for Americans.
Henrique De Castro
Director
Henrique De Castro joined the Board of Fiserv, Inc. as a Director in 2019 after serving as a Director of First Data since 2017. Mr. De Castro is also a Director of the Board at Banco Santander S.A. (BMAD: SAN) and previously served on the Board of Directors of Target Corporation (NYSE: TGT). He led Cantor Fitzgerald's venture capital arm, Cantor Ventures, from 2015 to 2019 and served as Chief Operating Officer at Yahoo! Inc. between 2012 and 2014. Prior to that, Mr. De Castro held senior executive positions at Google including President of Partner Business, responsible for approximately a third of Google's revenues and President of Media, Mobile & Platforms where he built and scaled the business globally to over 50 countries.
Prior to Google, Mr. De Castro had senior executive roles at Dell Technologies and McKinsey & Company. Mr. De Castro has extensive experience across the globe in the Technology, Internet, Media and Retail industries. He has an MBA from IMD in Switzerland and a Bachelor in Business and Economics from ISEG in Lisbon. He is fluent in English, French, Italian, Spanish and Portuguese
Harry F. DiSimone
Director
Harry F. DiSimone has served as a Director of Fiserv, Inc. since 2018. Mr. DiSimone founded and served as President of Commerce Advisors, Inc., a consulting and advisory services firm for the retail financial services and payments industries, from 2008 to 2020. From 2010 to 2015, he served as Co-Managing Partner of Encore Financial Partners, Inc., a company focused on the acquisition and management of banking organizations in the United States, which Mr. DiSimone also co-founded. Prior to 2008, Mr. DiSimone spent over 30 years at J.P. Morgan Chase & Company and its predecessor organizations holding various senior level positions including Executive Vice President, Chief Operating Officer of the Chase credit card business, Private Label Card and Merchant Processing Executive, Retail Bank Chief Marketing Officer, Consumer Banking, Investments and Insurance Executive and Chase Personal Financial Services Executive.
Mr. DiSimone previously served as a director at Reliant Funding, Inc., a privately held provider of short-term small business loans, and ClearBalance Inc., a privately held provider of patient loan programs to hospitals and health care systems nationwide. He has also advised a number of retail banking and payment organizations, including The Direct Marketing Association (now known as The Data & Marketing Association), the NYCE Payment Network, Chase Paymentech, MasterCard's U.S. Business Committee, Visa Global Advisors, the New York Clearing House's Strategic Planning Committee and the Federal Reserve Bank's Payment Card Council.
Dylan G. Haggart
Director
Dylan Haggart joined the Board of Fiserv, Inc. in February 2022. Mr. Haggart is a partner at ValueAct Capital, a governance-oriented investment firm that invests in a concentrated portfolio of public companies and works collaboratively with management and the boards of directors on matters such as strategy, capital structure, M&A, and talent management. Mr. Haggart is also a director of Seagate Technology Holdings plc, where he is a member of the Compensation Committee. Prior to joining ValueAct Capital, Mr. Haggart worked as a private equity investor at TPG Capital focusing on North American buyouts and as an investment banker at Goldman Sachs. He received a BA from the Richard Ivey School of Business at the University of Western Ontario, where he graduated with distinction.
Wafaa Mamilli joined the Board of Fiserv, Inc. in 2021. Ms. Mamilli serves as Executive Vice President, Chief Digital & Technology Officer and Group President for China, Brazil and Precision Animal Health of Zoetis Inc. and leads global technology, digital, analytics and cybersecurity teams powering business innovation, growth and customer experiences. In addition, she is responsible for developing the company's digital and data analytic strategies and solutions that advance animal care and customer businesses. Mamilli joined Zoetis from Eli Lilly and Company, where she spent more than 20 years in a variety of leadership positions including Global Chief Information Officer. As Eli Lilly's first Chief Information Security Officer (CISO), she led the strategy and execution to secure digital products, devices, manufacturing systems and information across the business.
Heidi G. Miller joined the Fiserv Board of Directors in 2019 after serving on the Board of First Data since 2014. She is an accomplished senior executive in the financial services industry. Prior to retiring in 2012, Ms. Miller was president of JPMorgan International, a division of JPMorgan Chase & Co. Before that she served as CEO of JPMorgan Chase's Treasury and Security Services, leading 35,000 people in 50 countries. Ms. Miller also served as executive vice president and chief financial officer for Bank One Corporation. She has held other CFO positions including at the Travelers Group and later at Citigroup.
Ms. Miller has an extensive background leading diverse companies and organizations. Ms. Miller currently serves as a director of Waystar, a leading provider of revenue cycle technology. Previously she served as a director of HSBC Holdings PLC from 2014 to 2021, General Mills Inc. from 1999 to 2019, Progressive Corp. from 2011 to 2014, and as a trustee of the International Financial Reporting Standards Foundation.
Ms. Miller was featured in American Banker's Most Powerful Women ranking from 2003-2010 and was No. 1 on the banking list from 2007-2009. In 2008, she topped Crain's list of the "50 Most Powerful Women in New York".
Ms. Miller graduated from Princeton University with a bachelor's degree in history and completed her doctorate in history at Yale University in 1979.
Doyle R. Simons has served as a Director of Fiserv, Inc. since 2007 and as Lead Director since May 2022. Mr. Simons served as President and Chief Executive Officer and a director of Weyerhaeuser Company, a publicly traded company focused on timberlands and forest products, from 2013 to 2018. He then served as a senior advisor at Weyerhaeuser until his retirement in April 2019. Prior to joining Weyerhaeuser in 2013, Mr. Simons served in a variety of roles for Temple-Inland, Inc., a manufacturing company focused on corrugated packaging and building products which was acquired in 2012. From 2007 to early 2012, he was the Chairman and Chief Executive Officer; from 2005 to 2007, he was Executive Vice President; from 2003 to 2005, he served as its Chief Administrative Officer; from 2000 to 2003, he was Vice President – Administration; and from 1994 to 2000, he served as Director of Investor Relations.
In the past five years, in addition to Fiserv, Mr. Simons served as a director at the following publicly traded companies: Iron Mountain Incorporated (current), a storage and information management company, and Weyerhaeuser Company (former).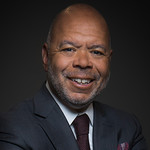 Kevin M. Warren joined the Board of Fiserv, Inc. as a Director in 2020. Mr. Warren serves as Executive Vice President and Chief Marketing and Customer Experience Officer and is a member of the executive leadership team at UPS, a publicly traded global logistics company, with responsibility for the company's U.S. and international marketing, digital marketing, The UPS Store®, Digital Access Program (DAP), revenue enablement, business planning, forecasting and pricing, digital marketing, customer experience, global business services customer care, and brand relevancy.
Prior to joining UPS, Mr. Warren spent 36 years at Xerox Corporation, most recently serving as Executive Vice President and Chief Commercial Officer. During his tenure, he held numerous leadership positions, including President of Global Growth Opportunities, Chairman and Chief Executive Officer of Xerox Canada and President of U.S Client Operations.
Mr. Warren currently serves as a member of the Georgetown University board of directors, International Tennis Hall of Fame Board of Governors, and the UPS Foundation. Previously he served as a director of Illinois Tool Works, an American Fortune 200 company, from 2010 to 2021. He is also a current member of the Executive Leadership Council and the Black Executive CMO Alliance.
Mr. Warren received his Bachelor of Science in finance from Georgetown University, and in 2007 completed the Advanced Management Program in Business/Commerce at Harvard Business School.
Charlotte Yarkoni
Director
Charlotte Yarkoni is President of Commerce + Ecosystems (C+E) at Microsoft. In this role, she is responsible for driving accelerated cloud adoption and customer success for startups, enterprises, partners, and students. Her team supports all commerce experiences across Microsoft to help customers better discover, use, and pay for Microsoft's offerings on Azure marketplace, AppSource marketplace, and all other commerce platforms. Her scope includes engaging partners and sales, as well as Microsoft Finance systems, and services and experiences that power Marketing, Microsoft Stores, Consulting Services and Customer Support. Yarkoni is also responsible for developer relations at Microsoft, building programs and platforms that support developers to help them gain proficiency by delivering content and resources to build digital skills.

Prior to joining Microsoft, Yarkoni spent three years at Telstra as President-Telstra Software Group. This strategic growth division focused on new global software businesses and capabilities in markets experiencing digital disruption adjacent to Telstra's core telecommunications industry. Previously, she held senior vice president positions at EMC and VMware, leading developers of IT infrastructure technology and solutions.

She has an extensive background in cloud-based applications and has held C-level roles for both public and privately held technology firms including CEO of a high-tech startup. Yarkoni has also worked for AT&T, IBM, and Accenture.

She earned her bachelor's degree in Management Science from Georgia Institute of Technology, and previously served as Vice Chairman at Ooyala and as a Board Director of the Seattle Humane Society.